Accounting firms go a long way in helping their clients prepare their books of accounts and the tax papers. There's nothing new to it.
The factor that makes the difference is that how good these firms are at, in doing so for their clients. This is where a quality firm makes the difference, and this is where a reputed name like HANSUNG scores over the other names in the accounting fraternity.
How you choose an accounting firm matters most. You certainly have to focus on certain drawcards, which will ensure you have the most competent firm at your side.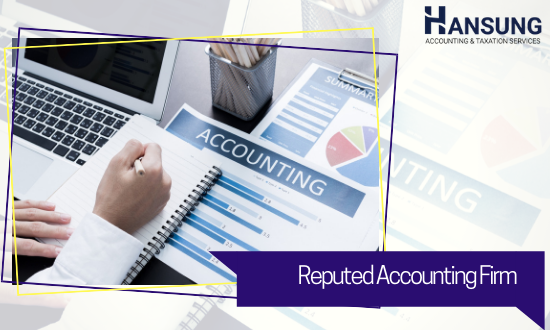 Look for a firm that is reputed, and has a significant extent of experience under its belt. For that references play a pretty important role. Asking friends or colleagues helps a lot in this aspect. Browsing through the net and looking for firms will also help.
Go through the testimonials, which will give you an idea of the quality of service you are to expect. This is where we at HANSUNG score over other accounting firms of Parramatta. Browse through our website to find the feedback, which will give you a fair idea of the service we offer.
Consider the Size of the Firm 
There might be instances when you might get some good rates offered by large accounting firms. However, the reality is that the quality of service that you get from medium-scale firms is always better.
This is because a team or at times individuals are appointed to pay attention to your tax affairs by these smaller firms. Again, this is something where we are different. We come up with customized service that will help you get rid of your tax-related blues.
See if the Firm Offers you Other Services 
If a firm offers you assistance in issues regarding tax return in Parramatta that does not mean it should keep itself away from other services. For, in that case, you run from pillar to post to get other services.
Hence, it is best for you to opt for companies that offer you a string of accounting services, besides issues on tax return under one brolly. For example, we at HANSUNG come up not only services related to tax return, but also to tax accounting, accounting and bookkeeping.
Specialization and Qualification of the Professionals 
These are the other two factors that you need to opt for. The firm you eye on should be the home to professionals who have the relevant qualification are specialized to carry out the service.
HANSUNG is home to some of the best professionals in every facet of accounting service, including the ones related to tax return. That is the reason we as a tax accounting firm always make a huge difference. 
The equation of Adding Value 
When it comes to choosing a tax accounting service provider, you need to see how much value it adds to the service. Opt for the ones that would provide you value-added service in the form of advice to take on unexpected emergency situations related to tax and accounting, accounting mishaps like bouncing of cheques, and tax planning and preparations and the likes.
In all these facets and many more, HANSUNG comes up as one of the most reputed companies, offering you just the service you want.