Budgeted Tax Accounting Partner for your Business
Do you own a business and is your business facing a tax audit? Are you in search of the right, cost-efficient, reliable, and expert tax agents to do all the taxation related works for you? Well, rely on the professionals from Hansung – your own accounting and taxation partner. We provide the exceptional services at the most budgeted price. We know how tough it is to run a business. Taking care of every aspect is almost an uphill task. One needs to take care of the financial elements for the smooth running. For any company or business, we know how important it is to keep a record of all the financial statement is. Therefore, with years of experience in this, we have tried our best to cater the best services possible to secure the maximum customer satisfaction.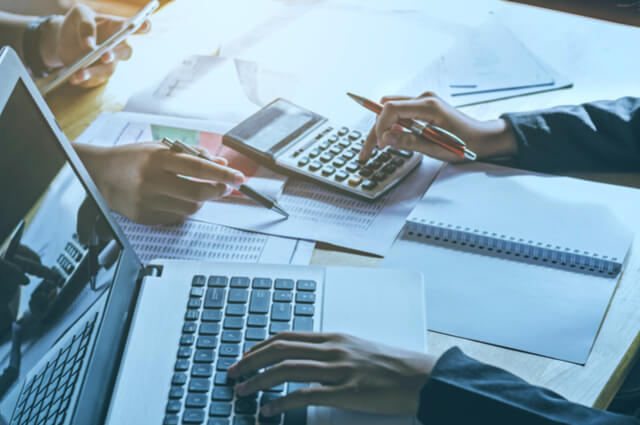 Our Tax Accounting Services
With so many accounts on board, you might skip few numerals, and that will put you in deep trouble. Any mismatch is always going to hamper the business financial aspect. But, we are here to make your finance management hassle-free. It is the prime job of the tax agent in Parramatta to get things right for you. An audit is never a serious issue unless a business receives a notice stating it will be facing a tax audit. It is a matter of concern for the business owners. The case worsens when the ATO serves red flags with the filing. This is caused when a company reports earning that is too much and out of the track of the industry benchmarks. Auditing can also be because of the presence of various irregularities in the accounting.
HANSUNG for Tax Returns
We are the efficient, expert and experienced tax agents in Parramatta and Sydney who make sure that all your tax requirements are met precisely. We cover a range of tax services – from simple individual to complicated corporate taxing. Moreover, our experts are aware of the use of advanced accounting tools and software to make your tax analysis accurate and precise. Contact us for tax returns. We know how things are to be done easily.
Complete Business Accounting Solution
For the new entrepreneurs or the small firms, our accountant professionals suggest investing time "on" business rather than "in" business instead of worrying about the accounting. We have the dedicated team of accountants who would look after your finance right from starting till the expansion. Our complete accounting solution helps in the development of your business through right and lucid ways. Contact us for the accounting solution as a whole.
Save Greater with Our Accounting Services
Do you know how much you can save your tax? Ever imagined how much time you waste in keeping yourself updated with the old records and receipts? With the qualified, proficient and prolific tax accountant in Parramatta and Sydney from Hansung, count on the amount of tax you can save. Our expertise and market knowledge help in maximising the savings by optimising the tax deductions. With no worries, leave to us all your tax records! We assure you of doing it in a compliant and legal way.
Why Hire a Tax Professional?
An adept tax professional knows all the essential aspects that should be covered for the business. They make sure that at the end of the financial year your business is up-to-date in terms of tax filing and accounting.
Why HANSUNG for Tax Accounting?
With so many different tax accounting firms in the market, we over these years have strived to perform the best by introducing changes in our services. We are always in the phase of learning. The following are some of the traits that make us one of the popular firms —
Large Industry Experience and Exposure
Great Communication Skill with the Clients
Reliable, Trustworthy, Punctual on all services
Cost-effective taxation accounting services
Contact us for quotes on any type of business taxation accounting.
Tax Return
The fundamental matter between business and taxation systems is the presence of tax return. Basically, it assists you with a very healthy form of calculative data for the economic side of your commercial venture that's connected to the taxation system and the tax payment. Tax return is responsible for reporting records of income; expenditure and all other relatable data regarding taxation in an official sense. It permits you to calculate the liability of tax. It comes in special use when you get the opportunity to request for a refund if you have made an overpayment. For all these mentioned points, you'd always appreciate the assistance offered to you by expert tax agents we have. These professionals calculate the income, expense and the other tax-related documents to bring out a set of strategic planning to reduce your tax. Moreover, they also help you in filing the
tax return application
to obtain that refund when you have already overpaid your tax. Our experts guarantee the most effective ways, solving all those issues regarding your tax return in Parramatta, Sydney and other regions for offering the uninterrupted functionality to your business. To enlighten you more, it should be stated that we also cover a range of other taxation and accounting services. If you have further queries about tax return, how we help you in it or the other services we provide, then feel free to contact us in
02 8072 1527
or mail us at
info@hansung.com.au